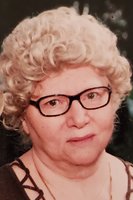 Elizabeth Maresca
The number of visitors allowed inside the funeral home is limited by NYS Health Department guidelines.
We kindly ask that after paying your respects to the family you exit the funeral home as there may be others waiting to enter the funeral home/chapel
All visitors must wear proper facial covering/mask at all times while inside of the funeral home.
Thank you for your understanding, as we navigate these difficult times we are all facing.
The Glynn Family