Thomas A. Glynn Jr. - Owner
Thomas A. Glynn Jr. is a lifelong resident of Rockville Centre, born fourth of six children to the late Thomas Sr. and Madeline Glynn. After graduating from St. Agnes Elementary School and the Mount St. Michael Academy in the Bronx, Tom attended St. John's University before graduating from the American Academy McAllister Institute of Funeral Service.
Tom and his beloved wife Eileen were married on June 24, 1967. Over those fifty years Tom and Eileen have been the proud parents of five children; Eileen and her husband Michael Ripa, Thomas III and his wife Claire, Madeline and the late Glenn Fitzpatrick, John and his wife Erin, and Kevin Glynn. Tom and Eileen have also been blessed by eight grandchildren; John, Michael, Jennifer, Emily, Anna, Grace, Maddie and Kiera.
Tom is a life-long parishioner of St. Agnes Cathedral where he serves as a Eucharistic Minister and Lector and where he attends Mass every morning. Tom is a fourth degree Knights of Columbus member of the Father Joseph O'Connell Council, and is a long time member of the Ancient Order of Hibernians. Tom is honored to serve the residents of the Village of Rockville Centre as a fifty-one year member of the Rockville Centre Fire Department, during which time he was elected Chief of the Department. He was also elected to the Rockville Centre Village Board of Trustees and as Nassau County Legislator for the Fifth Legislative District.
Tom's greatest honor however has been in service to his community as owner and manager of the Thomas A. Glynn & Son Funeral Home in Rockville Centre, where at Tom has been honored numerous times for his service to the families of our community. Tom also serves his neighbors as a member of the Rockville Centre Lions Club, the Rockville Centre Community Fund, and as a board member of the Rockville Centre F.O.S.S.I (Friends of Senior Services Inc.). Tom is also a member of Nassau-Suffolk Funeral Directors Association, New York State Funeral Directors Association, and the National Funeral Directors Association. Tom is also a member of the Fourth Battalion Chiefs Association and the NYS Association of Fire Chiefs.
---
John J. Glynn (Funeral Director)
John was born and raised in Rockville Centre where he now lives with his wife Erin (Kee) and their daughter Kiera who is currently attending second grade at the Florence A. Smith School #2 in Oceanside School District. After graduating from South Side High School, John attended Molloy College where he received a Bachelor's Degree in Criminal Justice. During his years at Molloy he was called into the New York City Police Academy. In 1999 he completed the police academy and was assigned to the 109 precinct in Flushing Queens. He was promoted to detective in 2007 and was assigned to the Missing Persons Squad Medical Examiners Liaison Unit until 2015 when he was transferred to the Animal Cruelty Investigation Squad where he worked until his retirement in June of 2018.

Having always had an interest in his father's profession and helping out in the family business, John decided to enroll in the mortuary science program at Nassau Community College in 2005. He received an Associate's Degree in applied sciences (mortuary science) in 2008. After completing his coursework and residency he joined his father in the family business. . After his retirement from the New York City Police Department he became a partner with his father at the Thomas A. Glynn and Son Funeral Home in Rockville Centre. As a licensed New York State Funeral Director he is responsible in providing care and assistance to families during one of the most difficult times of their lives. He always tries to guide families and help them make decisions in providing the appropriate services to honor their loved ones. Our goal is to make the funeral planning as easy as possible for the family.

The most rewarding part of both of my careers has been the satisfaction of being able to help families and be able to help them through the grieving process. As my father told me when I first started out in the family business, "this is not a business it is a calling" and "it takes a special person to be able to help people". I believe these words hold true for not only the funeral directing profession but for the job of a New York City Detective as well.

Among other things John has been a member of the Rockville Centre Fire Department for the past 28 years and is an Ex-Captain of Reliance Hose Company 3. He also enjoys playing hockey with the RVCFD roller hockey team. John is a Fourth Degree Knight of Father Joseph O'Connell Council No. 3481 as well as a member of the New York 10-13 Association. He is also a member of the New York State Funeral Directors Association.
Balancing work and life is probably one of the most difficult things I do. Being part of the family funeral home business is a 24 hour, 7 day a week job. It is extremely important to John to make time for his family. My wife Erin is extremely understanding and supportive of all I do. I could not do everything I do without her love and support.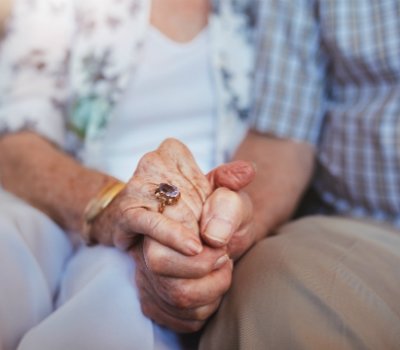 AT-NEED GUIDANCE
Whether a death is sudden or expected, the loss of a loved one is indescribable. When you are in a heightened emotional state, even the most basic decisions can seem staggering.

> LEARN MORE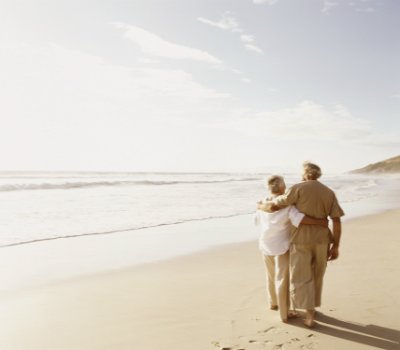 PRE-NEED RESOURCES
Taking the time to arrange your funeral now leaves one less thing your loved ones will need to worry about once you've passed. We are here to help you every step of the way.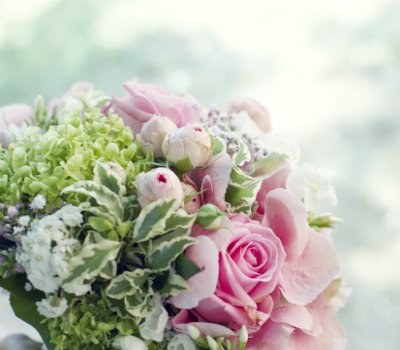 SEND FLOWERS
Our local florists are committed to offering only the finest floral arrangements, and are backed by their professionalism and prompt service.